RHYTHM & BONE
Rhythm and Bone is a trio performing Latin and Modern Jazz classics in a more acoustic setting producing a very sophisticated sound.  Stan Davis and Ron Thomas provide not only a canvas of accompaniment for Clive to play on but produce very listenable and exciting solos.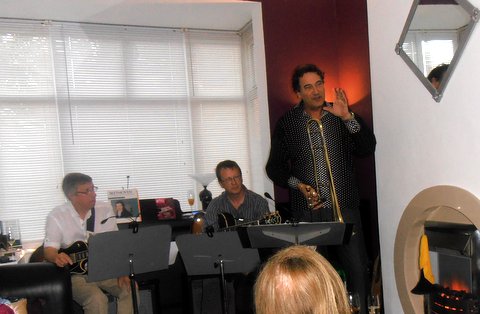 Doxy Demo
Stix and Stoned
Little Suade Shoes
Old Trombone
Don't Get Around Much Any More
CLIVETHESLIDE AND THE JIVE FIVE
Standard Trad Style Band: All your favourite tunes from Saint's to Sweet Georgia Brown.
CLIVETHESLIDE JAZZ & Blues
Clivetheslide Jazz & Blues Band is a standard jazz group from a quartet (trombone, bass, piano & drums) up to a 7 piece with the additions of guitar, sax or trumpet.  This band is ideal for any function as it's repertoire is taken from the entire jazz genre.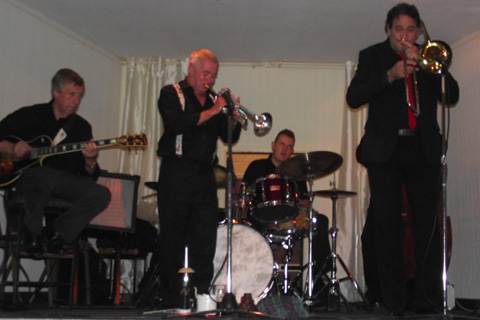 CAQJO
CAQJO is a standard big band performing music from the golden era of the big band age (Glen Miller, Count Basie etc) to arrangements of modern standards. With the addition of a vocalist this band can deliver Big Band entertainment at it's best.
STRING THING
String Thing is a group performing modern standards for those sophisticated party that requires subtle background entertainment. The line up feature a string section (violins, Cello's etc) rhythm section and Trombone.